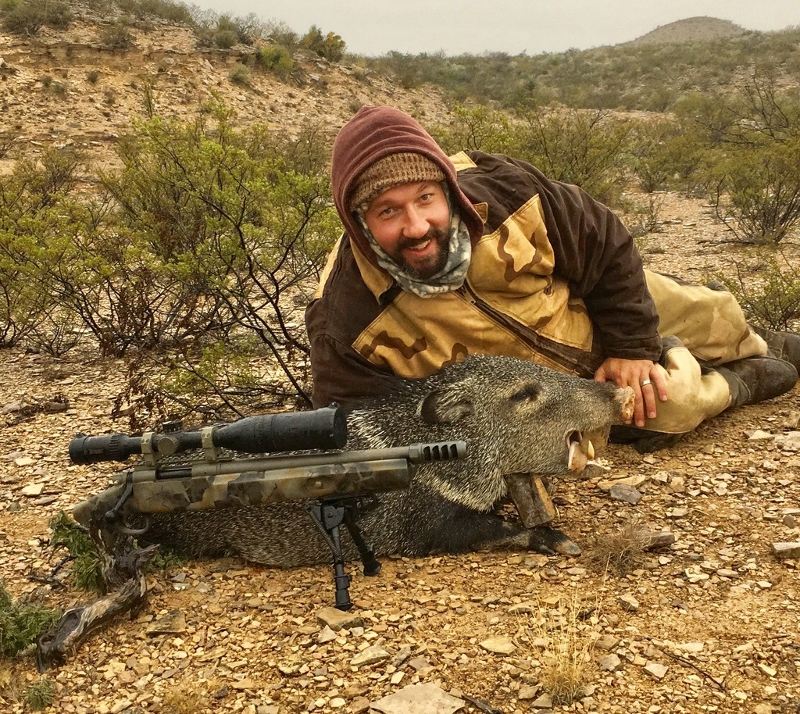 FAVORITE STYLE OF BOAR HUNTING:
I have a passion for firearms and love shooting boars with single shot
rifles of every make and model. I also can't find anything else that
delivers the adrenaline rush that hunting with dogs and sticking a
huge boar with a bowie knife does.
FAVORITE WEAPON:
Any single-shot rifle in .45-70 govt....as long as my knife is on my hip!
BOAR SPECIALTY:
Finding where the big-boys stay and getting them in my crosshairs.
OTHER GAME PURSUED:
Whitetail deer, shark, predators, and snapping turtles.
ADVICE TO NEW HOG HUNTERS:
Read, ask questions, watch videos, and then read and ask more questions. As hog hunters, we are always learning. Find some good people that are in the sport and soak up all the information you can. Use your brain and take the things you like and use them...discard the things you don't agree with. I always ask tons of questions, even in areas that I feel confident in. There are hundreds of ways to go about accomplishing the same goal and I believe the more a person learns the better suited they will be to reaching their own. ALWAYS KEEP LEARNING!
STATEMENT TO THE SPORT:
Boar hunting is on-fire!....It soon will be in all 50 states and will be America's number one hunted animal. Keep chasing those big boars...
FAVORITE WILD BOAR CHARACTERISTIC:
Their extremely high intelligence level and cockroach-like ability to survive. There is not other mammal alive that can heal, adjust, and overcome like a wild boar can.